Maricelle Peeters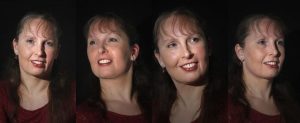 Maricelle Peeters is a teacher of classical ballet, character dance and floor barre. She trained as a dancer at the Nel Roos Academy in Amsterdam, and as a teacher at the Rotterdam Dance Academy and the State Choreographic School in Sofia, Bulgaria. She has danced with various folk dance companies in the Netherlands and in Macedonia.
In 1995, she started her career as a freelance teacher. She went on to establish her own ballet school, alongside giving classes as a guest teacher with the Dutch National Ballet Academy (formerly the Nel Roos Academy).
She currently teaches the junior levels (ages 11-13) at Codarts (formerly the Rotterdam Dance Academy). As the owner of Ballet Studio Le Rêve, she gives private classes/coaching and guest classes/workshops in the Netherlands and abroad. In recent years, she has observed classes and taken refresher courses at the Royal Ballet School in London, the Vaganova Academy in St Petersburg and the Moiseyev School in Moscow, among others.
She is making her debut as an author with the book 'Ballet Recipes – The ingredients of classical ballet technique'.