English
Welcome to the website of Balletstudio Le Rêve!
"The future belongs to those who believe in the beauty of their dreams"
Maricelle Peeters
Teacher Classical Ballet & Character Dance 
Author Ballet Recipes
~ Private lessons
~ Guest teaching
~ Workshops
~ Courses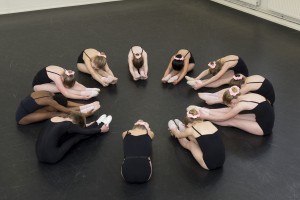 Ballet Studio Le Rêve started in 2014 as a Pre-Primary Classical Ballet Training for young  and ambitious students to prepare for a professional ballet- or dance academy. After five beautiful and fruitful years, in which many students actually went on to a professional  ballet- or dance academy, Maricelle was asked to teach at Codarts in Rotterdam.
Since September 2019, she has been working at Codarts as a classical ballet teacher  to teach the 11-12 year olds and 12-13 year olds. Partly for this reason, she decided to focus even more than before with Ballet studio Le Rêve on giving private lessons, courses, workshops and doing guest teaching at home and abroad.
In addition, Maricelle also developed  herself as an author and wrote the book Ballet Recipes. This book was published on July 1, 2018 and on July 1, 2020 the English version Ballet Recipes will be published. Because Maricelle likes to be busy, she is now writing down her experiences and knowledge in pre-character dance and again with the aim to publish her work.  Dividing is multiplying.