Snack #30
In our thirtieth snack you can taste the passion, experiences and ideas of ballet student Estelle Thomson.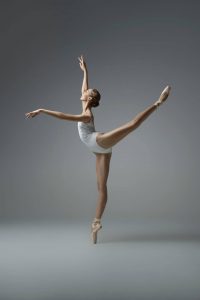 Can you briefly tell who you are and what's your background in dance?
Hello, I'm Estelle. I am nineteen years old and have been training in classical ballet since the age of five. I was born in Christchurch, New Zealand and began my training at Southern Ballet Theatre. I studied as a Scholar and Associate at the New Zealand School of Dance in the years 2013 and 2014. At age 14 I was accepted into Level 5 of full time training at The Australian Ballet School commencing in January 2015.
At the end of last year (December 2018) I graduated from The Australian Ballet School receiving my Graduate Diploma of Classical Ballet and was offered a 'Storytime' contract to dance with The Australian Ballet. Over four months of touring I performed a total of 99 shows of Coppélia in the states of Victoria, New South Wales, Queensland and South Australia. Through the Youth American Grand Prix Masterclasses I was offered a position to study at the European School of Ballet in their Trainee Program for the 2019/2020 season. I am currently living and studying in Amsterdam and absolutely loving it! It has been a huge challenge moving to the other side of the world by myself but I know the hard work and sacrifices are definitely worth it.
Do you go to a professional ballet school? If so, where?
I graduated from The Australian Ballet School in December 2018 and am currently studying at The European School of Ballet in Amsterdam.
What are your personal goals for this school year?
I want to be able to trust myself. To have confidence, belief and faith in my abilities and to just 'go for it!' Because there's nothing to lose.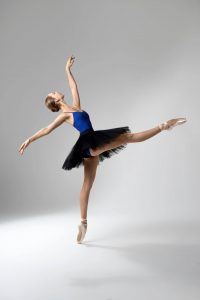 What's your dream for the future?
I would like to be getting paid to do what I love everyday – which is dancing in the studio and on stage to the glorious music we are played.
What are your strengths as a dancer?
Standing at 179cm, I am a very tall dancer. But I believe this is one of my strengths as it creates the most beautiful, elongated lines for classical ballet.
As I love the beautiful classical music that goes with ballet, I know that my soul shines through whilst I am dancing expressing my emotions and exactly what I'm feeling in that exact moment.
What is a good dancer in your opinion and why?
I believe a good dancer can be so many different things. But in my opinion they are an artist; someone who creates and masters.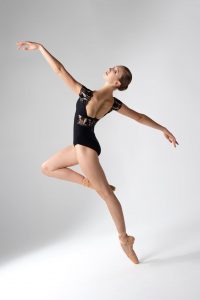 Do you have one or more dancers who are an example for you? If so, who?
I absolutely love Darcy Bussell and personally enjoy watching her because of her strong yet graceful movements. I love the way she dances with her long limbs and commands the stage.
What is a good ballet teacher in your opinion and why?
A good ballet teacher is someone who invests and believes in all their students. Someone who figures out what each individual student needs to help them become a better dancer and person. Being positive and communicating with each student is always a good place to start!
Which dance subjects / disciplines beside classical ballet do you think a ballet student needs to become a better dancer?
I believe all dance styles can help a ballet student become a better dancer. From contemporary dance to hip-hop, everything will assist the mastering of their craft.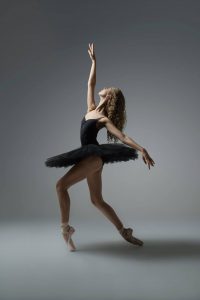 About what do you think when you read the title 'Ballet Recipes – The ingredients of classic ballet technique'?
I think about all the small, yet very important details that go into mastering classical ballet.
Who do you recommend to ask for a next interview for the 'snacks 'of Ballet Recipes?
George Thomson (my brother!)
Would you like to add something else? If yes, tell!
I would just like to say to all the budding ballerinas out there; Ballet is such a beautiful art form. Never let anyone take that away from you. Always believe in yourself and trust in your abilities. And please enjoy the journey.