Snack #33
In our thirty third snack you can taste the passion, experiences and ideas of dance teacher William Waldinger from New York.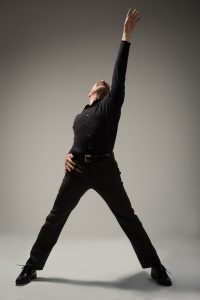 Can you briefly tell who you are and what's your background in dance?
I began dancing as an adult beginner. Having come from a family that did not support the idea of a career in the arts, I wasn't really able to begin serious training until I was fully independent and able to pay for it myself.  I began by studying Jazz with Luigi.  I was unaware at the time that he was considered one of the great master teachers; I had been recommended to him because he accepted adult beginners into his professional school. I studied with Luigi every day for about a year, and one day he pulled me aside and whispered in my ear: "You think that it's too late, but it's not".  That whisper, that moment, changed my life forever.  I added ballet and modern to my training regimen and within two years I had my first professional contract. Although I always continued to work with Luigi, I switched the focus of my training to ballet, studying primarily with Gabriella Taub-Darvash.  I performed as a freelance dancer in New York City until I was 34 years old; at which point I retired. Without going into too much detail, I was simply "done".  I started taking class again nine years later. At the age of 49, I got an offer to teach ballet in a small neighborhood studio. And then the offers continued to come in. I started teaching both ballet and the Luigi Jazz Technique at CAP21 Musical Theater Conservatory, The Manhattan Ballet School, New York Film Academy, New York Academy for the Dramatic Arts, Broadway Dance Center and The Joffrey Ballet School (where I currently make my professional "home").
Have you followed dance teacher training? If so, where and what are your specializations?
I do not have formal dance teacher-training; although I am one of a recognized panel of experts providing teacher training in the Luigi Jazz Technique. I think that teacher training can be extremely valuable but I don't think that it's the whole picture. Students will benefit from a teacher who has had extensive training in pedagogy, anatomy, kinesiology, nutrition, music, composition, dance history, etc. Students will benefit from teachers who have had extensive experience on the professional stage. Students will benefit from teachers who have studied with great Master Teachers. No one teacher can give a student everything.   I had the opportunity to study daily with great master teachers. I was an adult beginner, so I fully remember exactly what it felt like to know nothing, and I remember exactly how I acquired the technique and artistry. I am passing on the training that I was fortunate to receive, filtered through the lens of my experience on the stage and in the studio.
What's your motivation to teach classical ballet?
Ballet has a history and tradition that is over 300 years old.  This art-form has been lovingly passed down, from teacher to student for centuries and it has grown and changed in the hands of great master teachers.  It has become one of the foundational techniques of western concert dance and it gives dancers in the western tradition a set of tools that enable them to work in many (certainly not all) western concert-dance genres.  My motivation is to be part of this distinguished chain of teaching, reaching back through the centuries, and afford my students the benefits of the training that I had.
What are your personal goals as a teacher?
I have always believed that pliés, tendus and frappes are tools. The exercises, the steps, the combinations that we do in our technique classes are not taught for their own sake. They are not studied to enable dancers to execute beautiful pirouettes, developes and jetes. These elements are tools that the dancer needs to be an expressive artist. The vast majority of our audience doesn't understand tendu or rond de jamb. They don't really understand what we do. They understand what we feel and what we can make them feel. And training dancers to FEEL is at the core of my teaching. There are countless teachers here in New York who can teach technique, and teach it brilliantly.  I have encountered few who are encouraging the growth of an artist.  My goal is to help each student find THEIR VOICE; their individual point of view and to use their technique to speak to the world with the silent voice that great dancers have.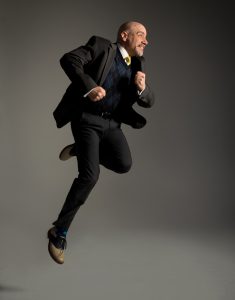 What do you want to achieve with your students in the next school year?
Since we have been in quarantine and our studios have shut down, the dance industry has been relegated to a "little box on zoom". I am hoping, once we are back in the studio, to help my students reflect on this time; this new mode of learning and training alone, with a virtual teacher, and to find a way to use that experience to enrich their work in the studio and on the stage.
What's a good teacher in your opinion and why?
In my opinion, a GOOD teacher takes their training, be it pedagogical, professional, or stage experience and allows it to live in their body, to grow in their consciousness, and develop in their heart. A good teacher is not one who parrots back to their students what they themselves were taught but rather brings something deep and rich and personal to the studio. A good teacher finds new ways to work with each student's imperfect body. A good teacher nurtures the artist as well as the technician.  This is the teacher who will reach and touch those studying under them. And this is the teacher who will help make a dancer and maybe guide a great artist into a career. I am still striving to become this teacher.
Which dance subjects / disciplines beside classical ballet do you think a ballet student needs to become a better dancer?
I truly believe that all disciplines can be helpful. Any non-ballet dance classes can enrich a ballet dancer's understanding of movement. Of course I am biased in that I also teach Luigi Jazz Technique, a technique that focuses on epaulment, quality of movement and musicality. In fact, my knowledge of epaulment and how I teach it is something that I learned in Jazz, not Ballet. But I truly believe that there is something to be learned from any dance discipline.  Where I think many ballet dancers would benefit from additional training is in MUSIC and DANCE HISTORY.  I am shocked by the "loosy goosy" approach to musicality that I see in many ballet classes and sadly in many ballet dancers. A knowledge of music would clearly help these dancers (as would training in tap and hip-hop). I am similarly surprised by the lack of knowledge of the history of dance.  It is impossible to know where we are going without a comprehensive understanding of what came before.  This knowledge can only enrich the work.
About what do you think when you read the title 'Ballet Recipes – The ingredients of classic ballet technique'?
I love the concept of the "ballet recipe".  Ballet is comprised of many many components.  There are endless technical details, steps and combinations.  There are also the aspects of musicality, artistry, phrasing and nuance. When tasting a dish prepared by a great chef, we don't taste ingredients; we are transported by the COMBINATION of flavors. That is the hallmark of great cooking. Similarly, when we watch great ballet dancing, we should not see the individual components; we should be transported by the PERFORMANCE.  The recipe contains the necessary components. We should not, however, see these components in the performance. We should see an artistic whole. This is what I feel is missing from so much of the ballet dancing that I see today.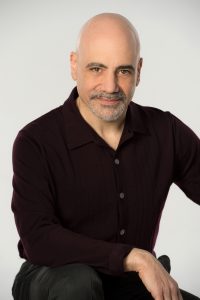 How classical ballet teachers can increase the involvement of their students in class and / or classical ballet in general?
At The Joffrey Ballet School, our students all study Dance History and Critical Analysis.  The classes in Critical Analysis teach the students how to look at dance, and how to understand dance.  We ask them to watch various performances of the same work, or different choreographers' approach to the same music and to discuss and debate their reactions. We also expose them to different dance genres and ask them to find links between what they see and the work they do.  This kind of training (admittedly time consuming) helps dancers become more involved in their work and in understanding the work of others.
If you have followed or are following further education/supplementary education, which one would you like to recommend to your colleagues and why?
I am still taking class myself, every day if possible (usually not possible).  This gives me the opportunity to watch other teachers teach and see how the teaching lands on the students.  Rather than allowing someone to teach me how to teach, I can explore what various teachers are doing and evaluate the results.  It also allows me to find new things in my body, to hear new/different ideas and see how it effects my body, my dancing, my discoveries.  One of the most thrilling things about ballet for me is when these discoveries are made. Recently I found something new with respect to placement, the standing hip and tendu a la seconde. It was just a tiny point, a slightly different way to see something I had been doing for decades.  But this different point of view, of something I had been doing the same way for many years, changed the way I teach. And I made this discovery while taking class.
What is your favorite ballet company and who is/are your favorite dancer/dancers? And why?
My favorite ballet company is the Joffrey Ballet as it was in the 1970's and early 1980's in New York City. (This is not because I currently teach at the Joffrey Ballet School). That company had a wonderous repertoire of exciting contemporary works, neo classical works and gorgeous reproductions of the ground breaking productions of the Ballet Russes. They were a smaller company. Their dancers rarely had the name recognition of their colleagues at ABT and NYCB. But these dancers danced with a fearless exuberance and joy that I have never seen anywhere else and at a level that, in my opinion, far surpassed many of their colleagues at the larger companies. These dancers could perform William Forsythe's "Love Songs" (there is a video on YouTube, grainy and difficult to see, but worth every second) with a dramatic abandon and technical virtuosity the likes of which I had never seen before or since. And then these same dancers could step into the world of Folkine's "Scheherazade" and breathe new life and joy into a work that was, at that time, more than 50 years old. Sadly, for good reasons, the Joffrey Ballet left New York and moved to Chicago; and in my opinion, it is no longer the Joffrey Ballet that lives in my memories.